Live in the sunshine. Swim in the sea. Drink in the wild air. – Ralph Waldo Emerson
Creekside pathway blends history of St John's University
A newly renovated section of the Suzhou Creek waterfront opened to the public on June 30, allowing visitors to closely see some over century-old East-meets-West buildings of the prestigious St John's University.
The 900-meter-long riverside area at the East China University of Political Science and Law in Changning District is dubbed the "Pearl of Suzhou Creek" due to its beautiful landscape and unique historical ambiance.
A continuous path opened in 2019 after the university divided part of its campus along the creek as public space. The district's transport and construction authorities later launched a renovation project along with the university to further improve the riverside environment.
Ten sightseeing attractions have been planned, featuring the historic complex of the university dating back to 1879. The well-preserved buildings within the university have been listed as protective structures by the city government.
Two attractions near the Mann Hall built in 1909 and Gezhi Building built in 1899 opened to the public on June 30. All the 10 spots will open by the end of September, according to the construction management commission of Changning.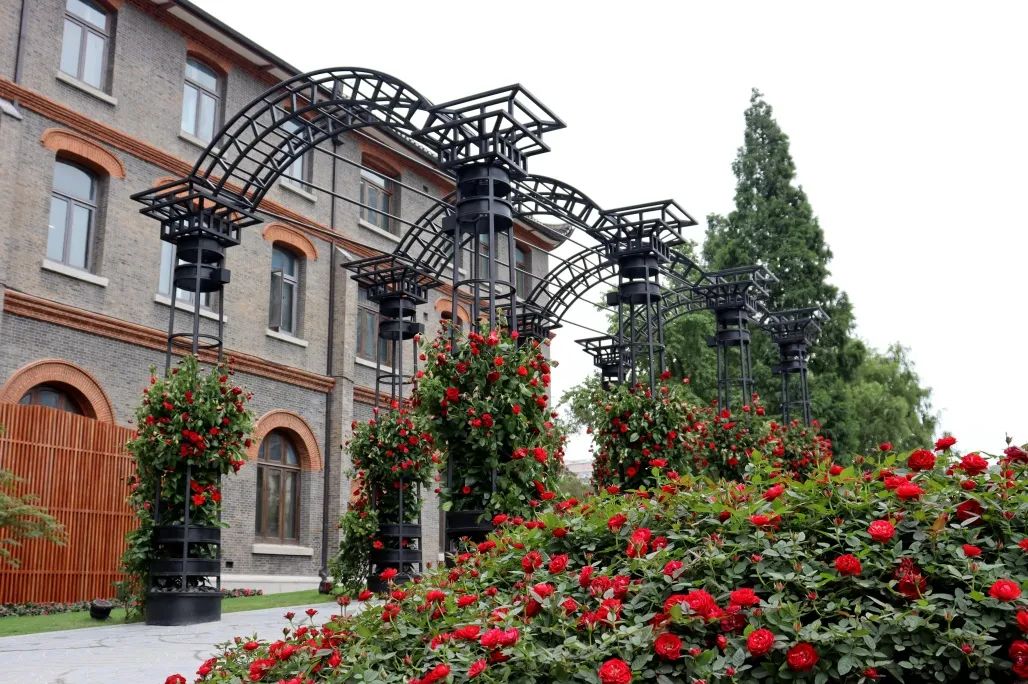 Mann Hall, or Si Meng Hall, was built near the end of the Qing Dynasty (1644-1911) to commemorate preacher Arthur Mann, a graduate of Yale and philosophy teacher at St John's who drowned in 1907 trying to save a Chinese friend. Students of the university donated money to build the building, while Yale University made a commemorative bronze tablet in the hall.
The nearby Gezhi Building, a three-story brick-and-wood structure, was built in 1899. It once served as the laboratory building, among the first of its kind in China, with labs for chemistry, physics and medical lessons.
Trendy shops add fresh vitality to historic complex
More than a dozen fashionable new businesses are now open at 1088 Yuyuan Road.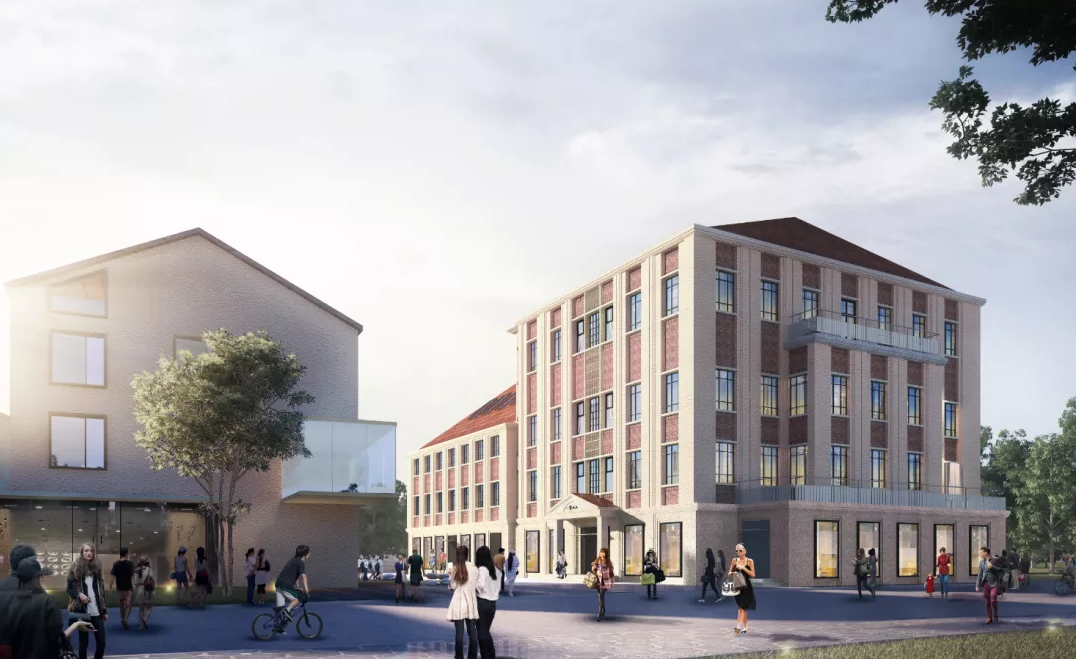 The Yu Jian complex developed from the former dormitory buildings of the Shanghai Workers College of Medical Science now houses innovative stores, small eateries and art exhibitions. It is expected to become a new attraction on Yuyuan Road.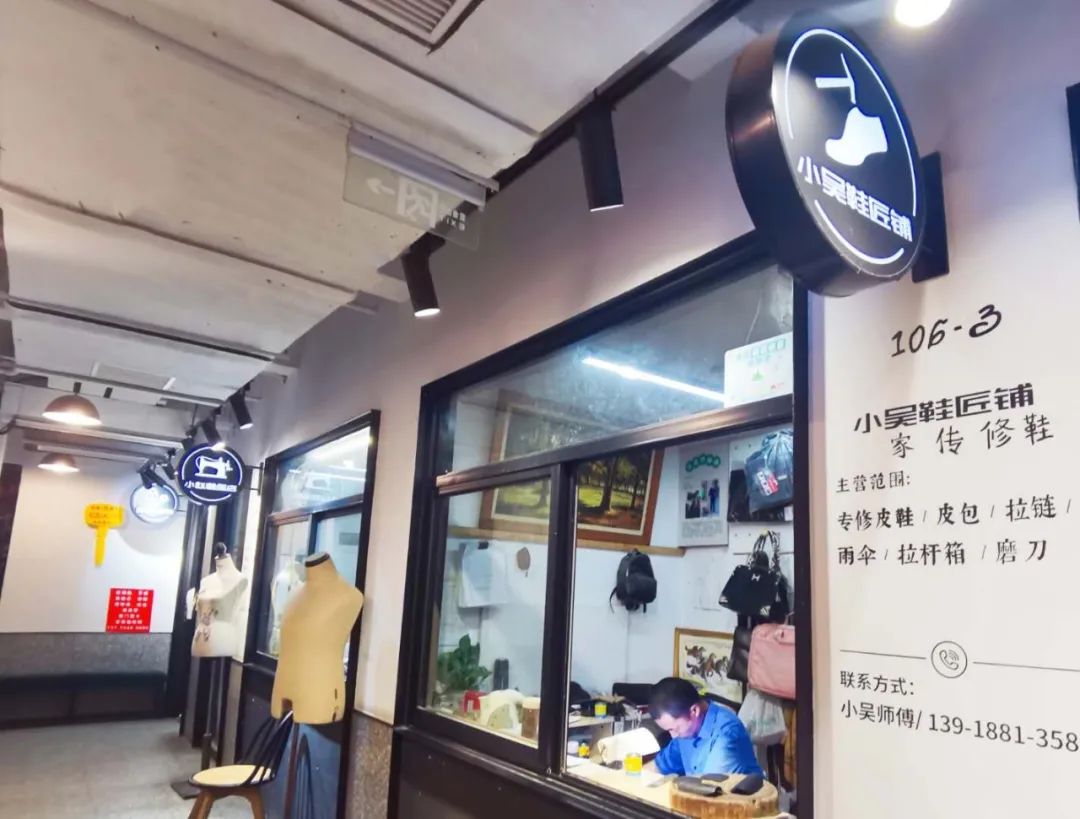 As part of the project, the Yuyuan Public Market has opened where residents can have traditional Shanghai breakfast and find traditional services such as key duplication and umbrella repair.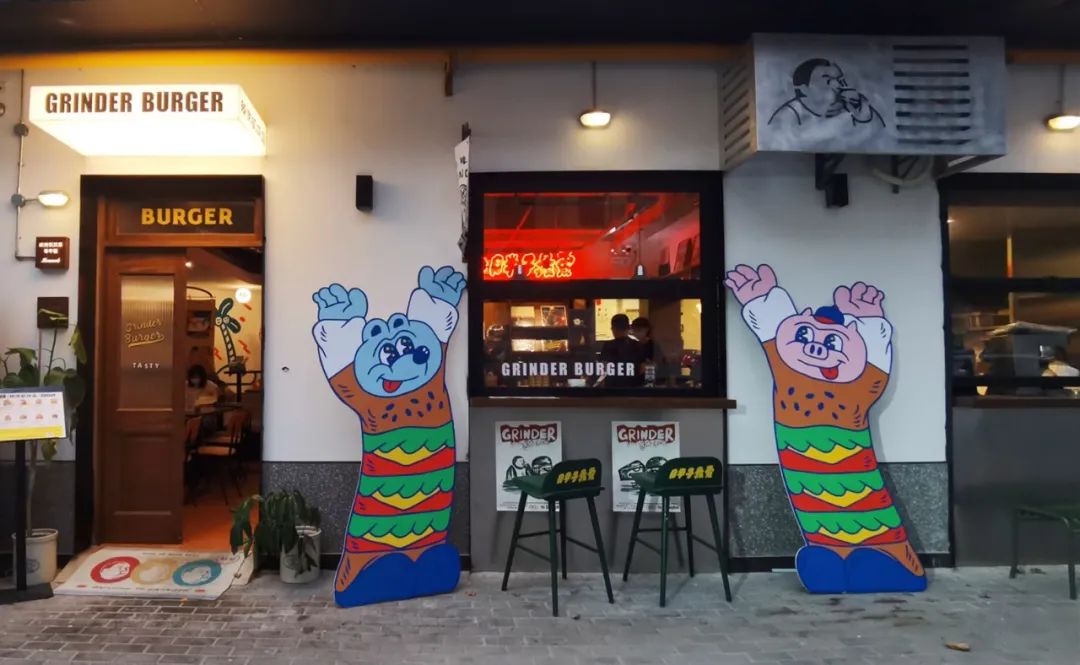 Four nearby buildings have been renovated for retail and cultural exhibitions. A memory store displays and sells daily commodities used by local facilities decades ago. An old-school photo studio, barbershop and kitchen are open for nostalgic visitors.
Changning products highlight WAIC
A robot that can make a cup of coffee in 45 seconds, a full-time unmanned electric truck with a load of 80 tons, an artificial intelligence glasses that can screen the "past and present" of AIWIN events - a number of science and technology enterprises from Changning brought their own latest technologies to show the breakthrough achievements made by them in the field of artificial intelligence during the World Artificial Intelligence Conference this year.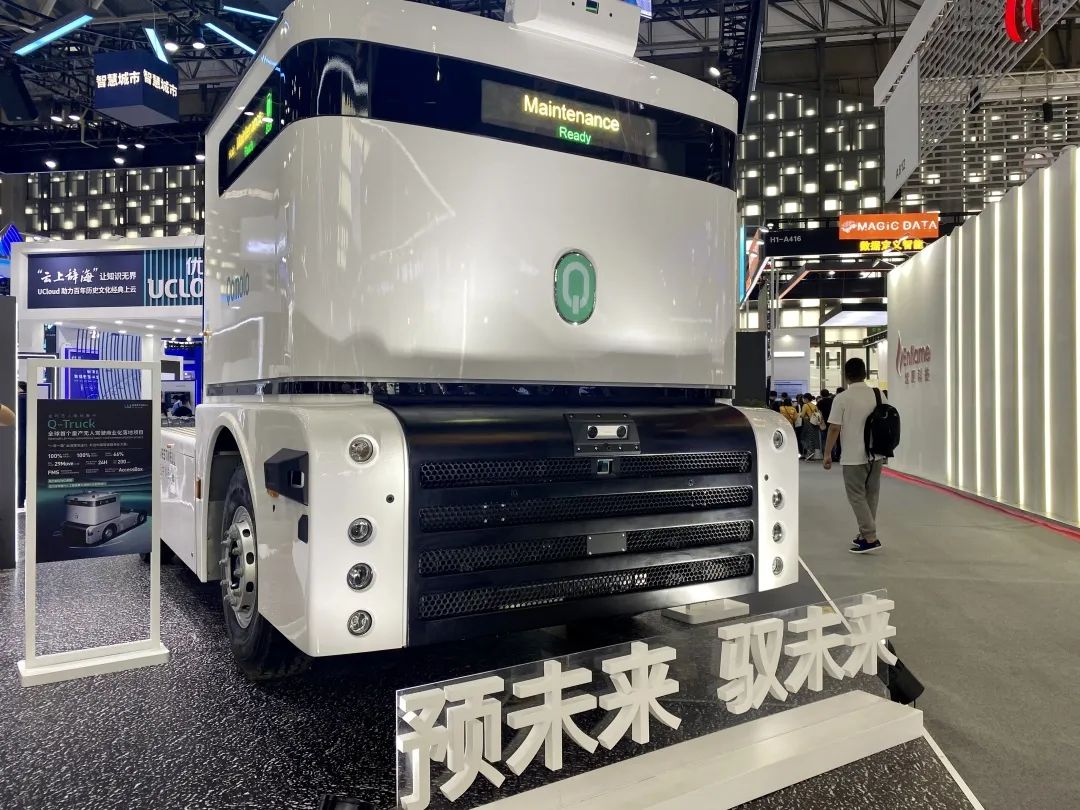 At this conference from July 8-10, a Q-Truck independently developed by Westwell Lab attracted a lot of attention. Q-Truck can successfully complete intelligent operations such as vehicle turning and passing, and realize deep coupling of port scenes. It is one of the main innovative achievements of Westwell Lab in recent years.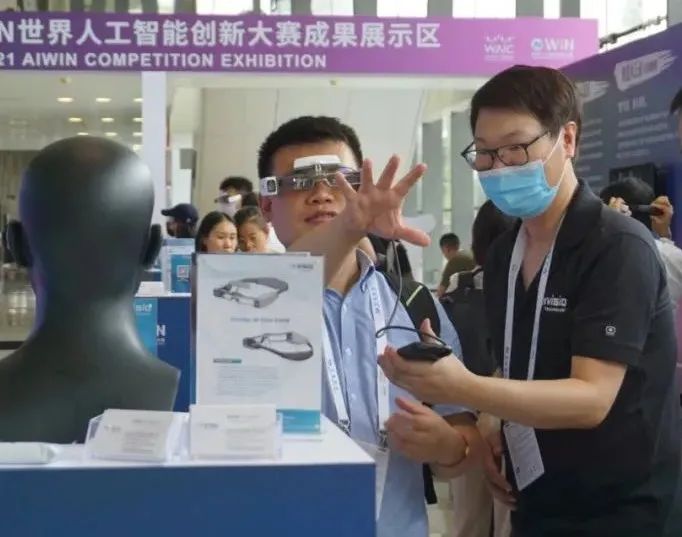 Other highlights by Changning-based AI firms included smart canteen and smart snack machine by Xixiang Technology, COFE plus robot coffee stand and Xvisio SlimEdge AI glass.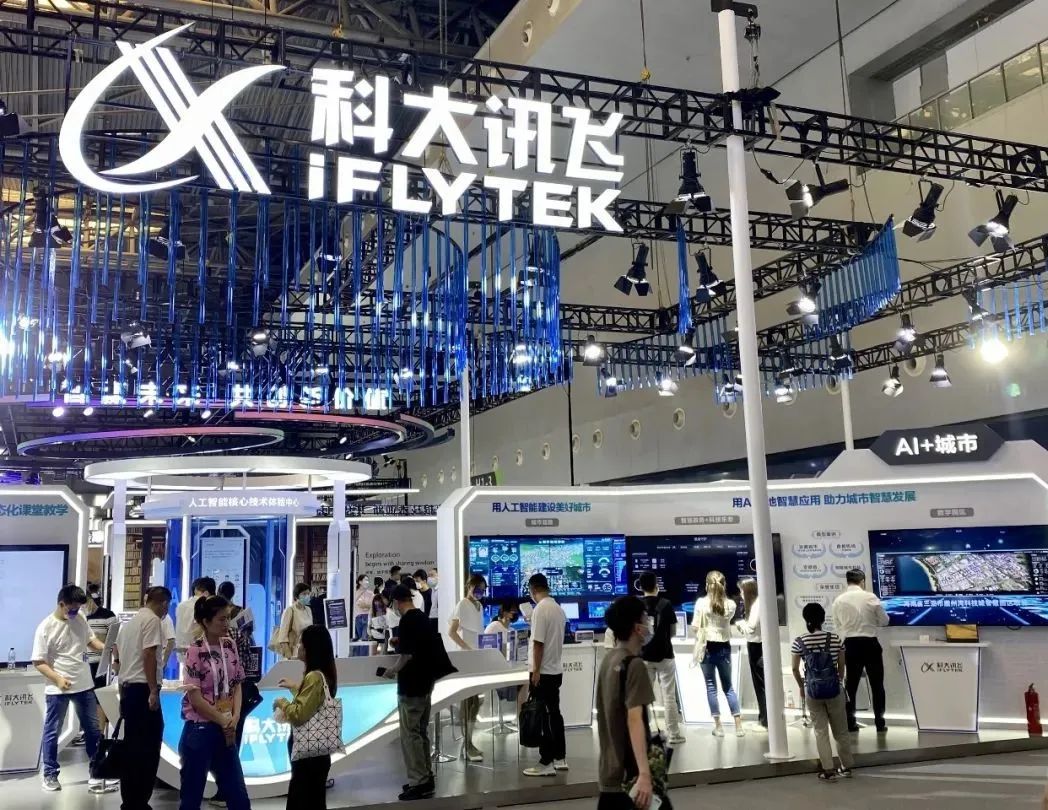 Meanwhile, Changning-based iFLYTEK uses its latest application achievements of AI plus city, AI plus education, AI plus medical treatment, AI plus industry, AI plus life, AI plus office to interpret various possibilities of digital transformation of AI empowered cities.
Guilin Road station on Metro Line 15 is now open
The Guilin Road Station on Metro Line 15 opens on June 27. So far, all 30 stations of the Line 15 have been opened to traffic, and seven of them are interchange stations.
The Guilin Road Station on Line 15 offers people in Changning an option to go to Pudong, Songjiang and Minhang.
Guilin Road Station has three floors underground. To transfer to Metro Line 9, people need to go through a 280-meter-long interchange tunnel, which takes about 3-5 minutes.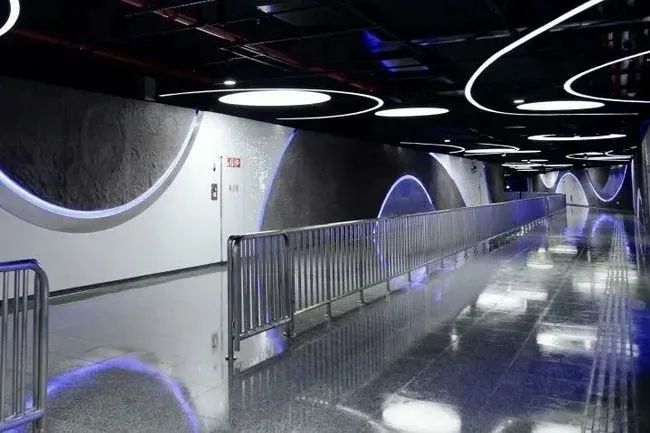 It is worth mentioning that the tunnel includes an immersive art space "time and space corridor" for a different taste of urban charm.
Platforms built to improve people's health
Shanghai Institute of Medical Device Inspection set up a service station in Changning on July 7 to support the development of life and health industry in Hongqiao International Open Hub and Yangtze River Delta region.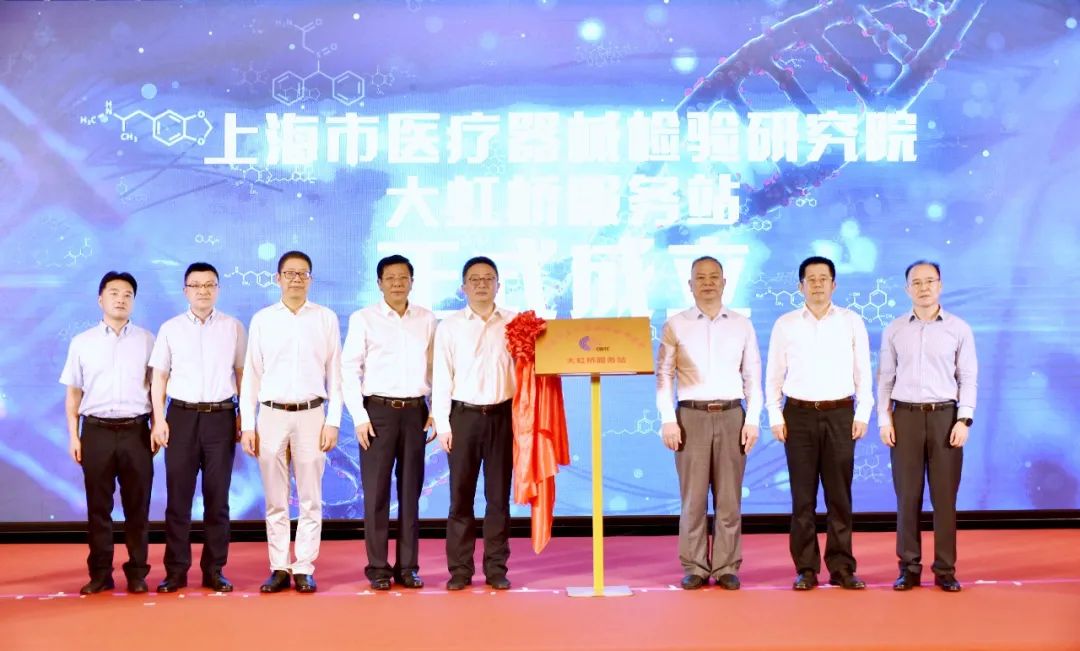 On the same day, Changning District Advanced Medical Device Industry Innovation Support Center was established also for the same sake.
The two centers are based in Jiangsu Road Community. Changning issued life and health industry policy this year and built life and health industrial parks, which has attracted a large number of enterprises.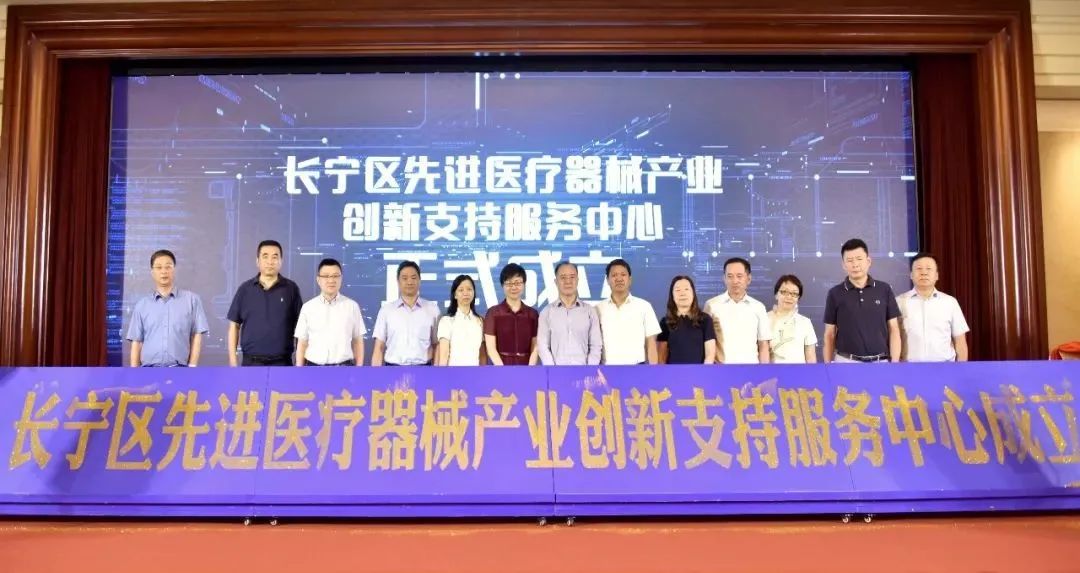 In the next stage, Changning will give full play to the service role of the platforms, meet the demands of enterprises, provide high-quality services in talent introduction and cultivation, R&D and innovation, further optimize industrial development factors such as technology, investment and policy, deeply cultivate the industrial ecosystem, and promote the deep integration of industrial chain and innovation chain.
The district will expand and strengthen the life and health industry, promote the integrated development of pharmaceutical, medical, elderly care and other industries by innovation, and optimize the supply of public services to impr
Editor:Li Xinran Shanghai Daily