It is time to enjoy the boat race and get busy with the traditions… It is time to spend happy moments with family and friends… Wishing you Happy Dragon Boat Festival.
Foreign investors remain confident in Changning
Foreign investors remain confident in the business environment of Shanghai, which is known for its international ambience, participants at the 2021 Changning International Investment Promotion Meeting said.
More than 70 people, including diplomats from foreign consulates in the city, chambers of commerce officials and overseas investors, attended the meeting on June 10 in search of new business opportunities.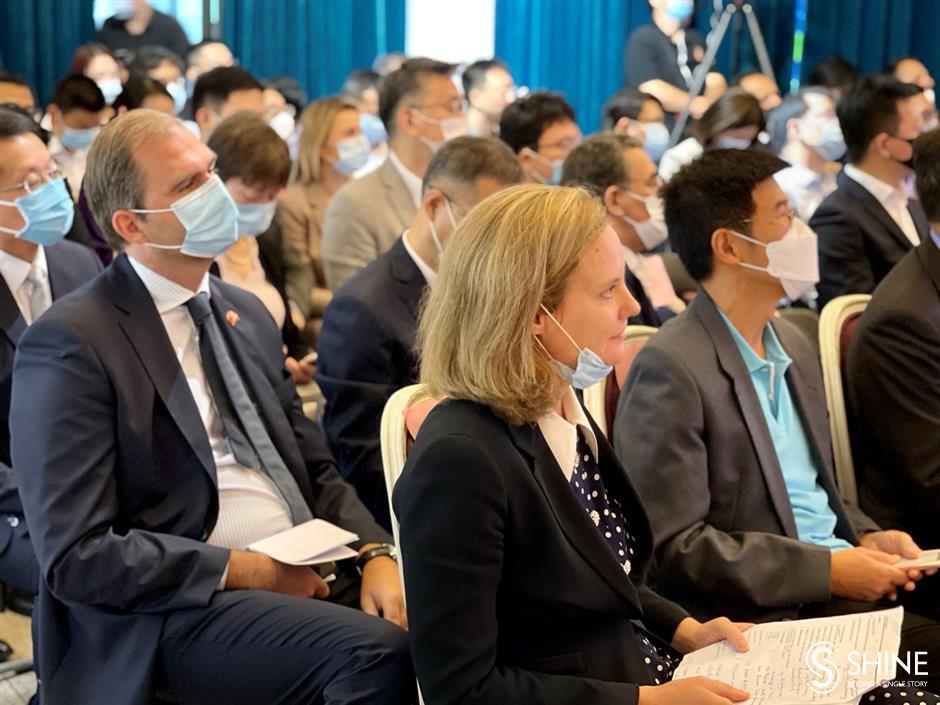 Over 70,000 expats live in Changning, accounting for more than 20 percent of the city's total overseas population. A third of Shanghai's foreign consulates and half of diplomats' residences are in Changning.
The district aims to become a key hub for China's dual-circulation strategy, and an international district with global influence, said Zhang Wei, acting director of Changning.
Fukuda Takamoto, deputy consul general of Japan in Shanghai, said Changning is a highland for professionals due to its good business environment and strong intellectual-property protection measures. He added that local Japanese companies are focusing more on innovation.
Jesper Halle, commercial consul of the Royal Danish Consulate General in Shanghai, said the annual China International Import Expo (CIIE) has become an important investment platform for Danish companies.
About 40 companies from Denmark will participate in this year's 4th CIIE, which takes place on November 5-10.
Ker Gibbs, president of the American Chamber of Commerce in Shanghai, said foreign-related business in Changning is constantly developing.
"If there had been no pandemic, the actual foreign investment would have increased by more than 50 percent in the past two years, which shows that foreign enterprises are very confident in choosing Changning District," said Gibbs.
Citizen representatives listen to report on nursery services
Three citizen representatives were invited to attend an executive meeting of the district government as nonvoting delegates to listen to the report on a three-year program for nursery services in Changning District (2021-2023) on June 9.
In the next three years, Changning will set up nurseries in qualified public kindergartens. By the end of 2023, the proportion of public kindergartens where nurseries are integrated will reach 50 percent of the total, according to the program.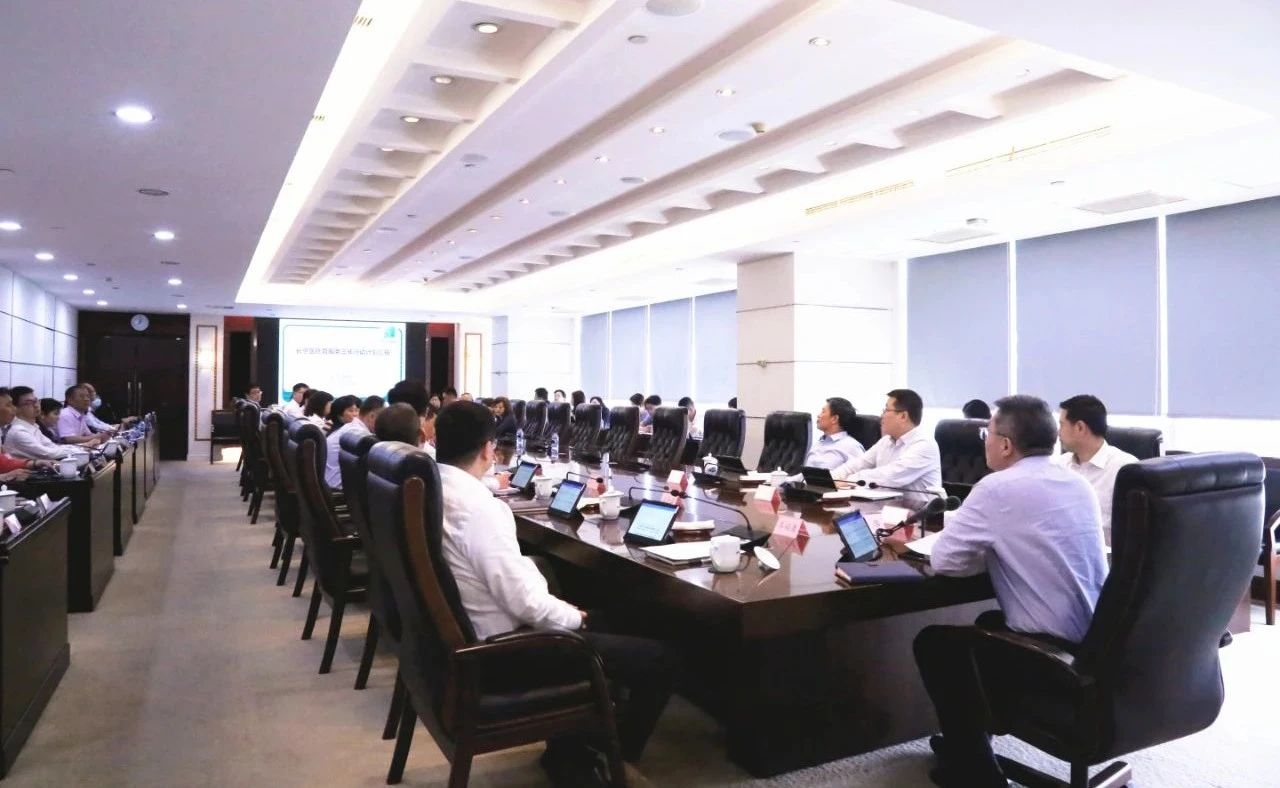 Scientific parenting guidance service will cover all families with infants and young children in need, according to the program. Changning will also build an early childhood development base and bring the concept of child-friendly into the construction of "15-minute community-life circle."
One of the three citizen representatives, Zhou Jian put forward a question at the meeting, "At present, the proportion of public kindergartens with nurseries in Changning District is 22 percent. In the development requirements of the three-year program, it is written that in the next three years, the proportion will reach 50 percent. What specific measures will the district government take to achieve this goal?"
Zhou is the former headmaster of the New Experimental Kindergarten in Changning District.
Yao Qi, secretary of Changning District Education Works Committee, replied that Changning District, on the premise of ensuring 3-year-old children to admit to kindergarten, starts a pilot program this year by setting up nurseries in three public kindergartens.
In the future, Changning will expand the enrollment in more kindergartens. It is planned to set up nurseries in public kindergartens from March to April every year, and in newly-built kindergartens. By the end of 2023, the proportion of public kindergartens with nurseries will reach 50 percent among the total, Yao said.
Zongzi of different tastes sends season's greetings
There are many kinds of zongzi available nowadays. Apart from traditional ones, new types of zongzi include those made of colorful rice or stuffed with stinky tofu or even chocolate fillings.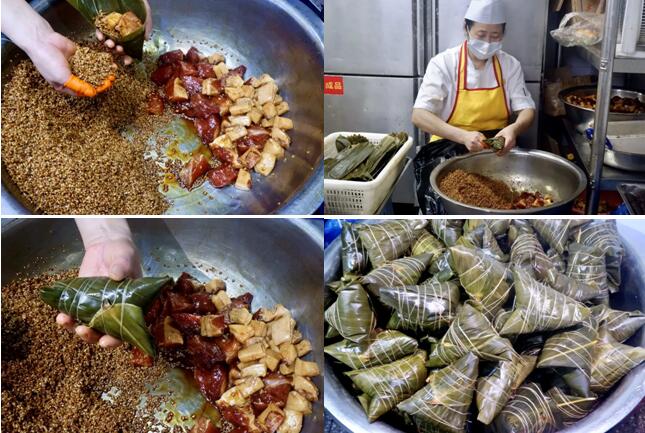 At the time-honored Qiuxiage restaurant, traditional zongzi stuffed with pork, yolk, sweet bean paste or made of saltwater rice are put on shelves and the daily sales exceed 1,000.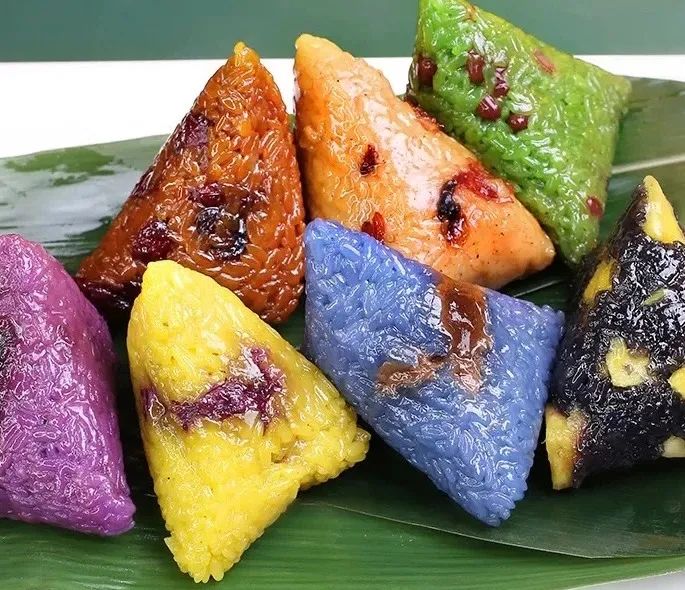 In Freshippo, zongzi stuffed with purple sweet potato mashed with cheese or stinky tofu or made of colorful rice bring customers a whole new experience.
Celebrating China's cultural heritage through art
The 11th International Exhibition of Traditional Fine Arts is taking place at the Shanghai Art Collection Museum through July 11.
Hosted by the Shanghai Creative Industry Association and Changning District government, this year's exhibition celebrates China's 16th Cultural and Natural Heritage Day, as well as the 10th anniversary of the enactment of China's intangible cultural heritage law.

As a key cultural exchange project, the exhibition aims to promote communication and exchanges among cities along the Belt and Road.
Themed "Tracing Art in the Heart," the exhibition features 150 renowned artists, masters of arts and crafts, and inheritors of intangible cultural heritage from China and more than 20 foreign countries, including Japan, Canada, Austria, Pakistan and Venezuela.
More than 240 of their artworks, as well as art pieces on loan from the collections of several general consulates in the city, are on display.
The Consulate General of Japan in Shanghai displays a group of artworks from its collection, such as porcelain, lacquerware and paintings. The Consulate General of Austria in the city also exhibits a group of artworks to celebrate the 50th anniversary of the establishment of diplomatic relations between Austria and China.
Without having to travel outside China, visitors can see artworks such as Austrian jewelry, Hungarian glass carvings, Turkish calligraphy, Indonesian ethnic drawings and Norwegian Bunad clothing.
Exhibition info
Dates: Through July 11 (closed on Mondays), 9am–5pm
Admission: Free
Venue: Shanghai Art Collection Museum
2nd local hospital offers COVID-19 vaccination for foreigners
On June 6, Tianshan Traditional Chinese Medicine Hospital started the vaccination work for foreigners. So far, Tongren Hospital and Tianshan Traditional Chinese Medicine Hospital provide vaccination service for foreigners in Changning.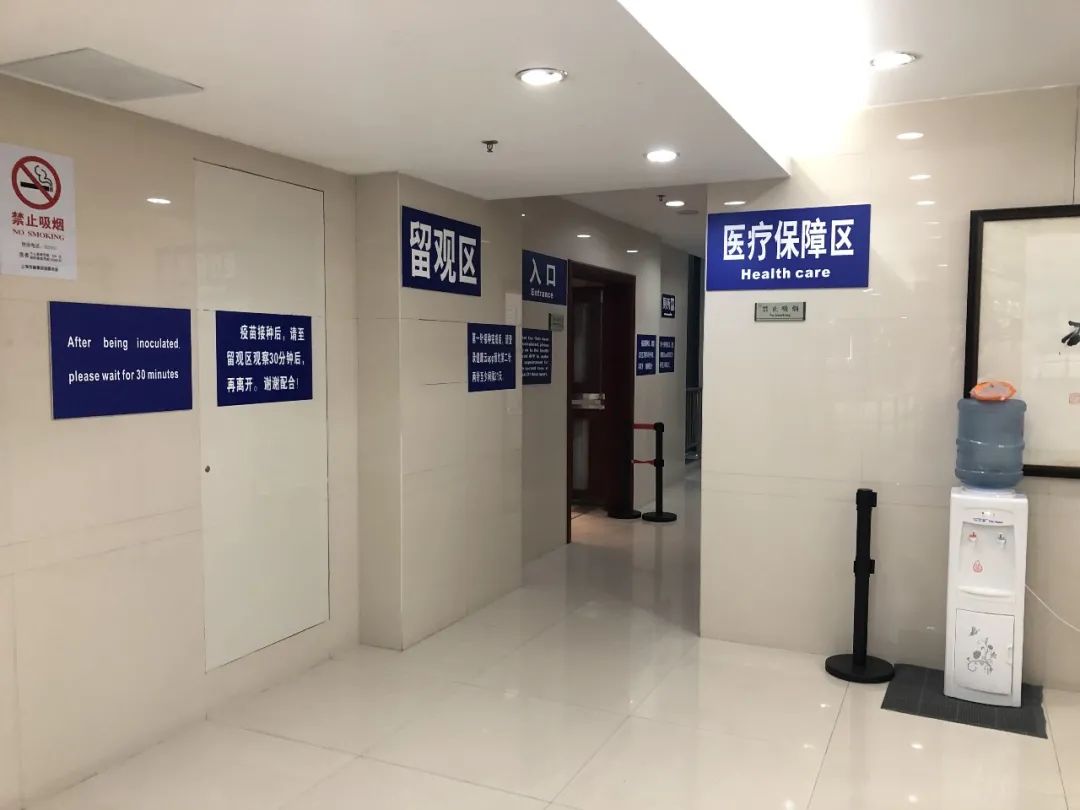 Tianshan Traditional Chinese Medicine Hospital at 39 Yunwushan Road made detailed deployment from information registration, foreign language service, time-sharing appointment to guidance signs and other aspects.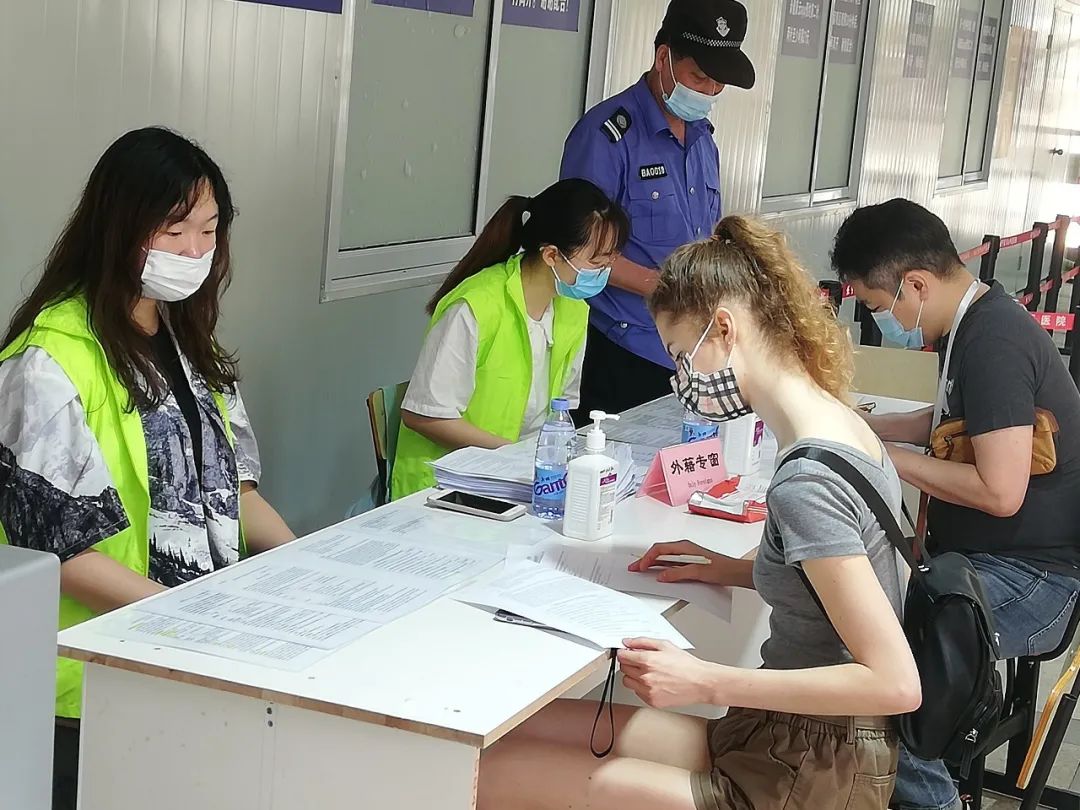 In order to provide more convenient services for foreigners who come to vaccinate, the hospital dispatched doctors and nurses speaking English, French and Japanese to answer questions and carry out consulting services.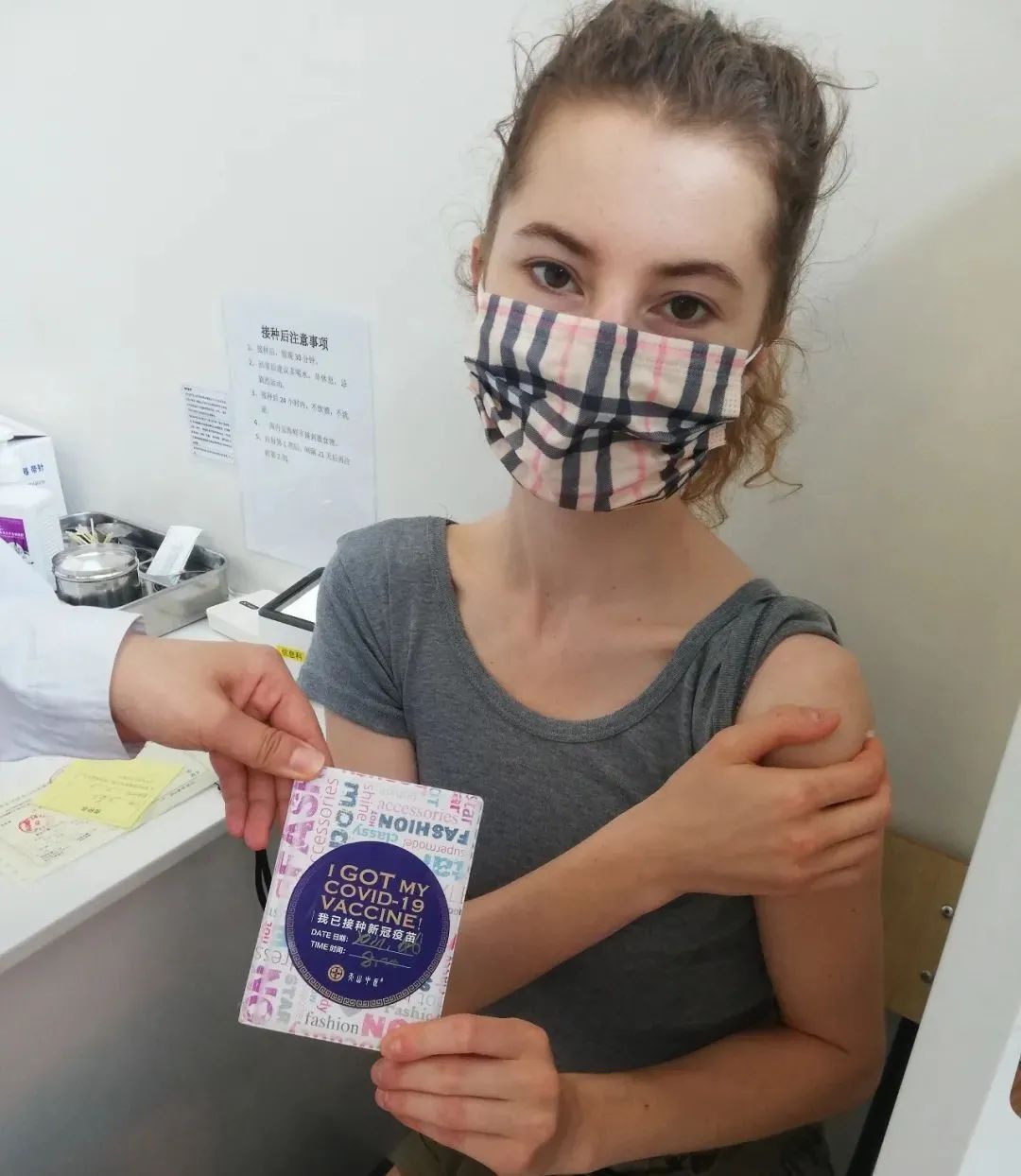 At the registration desk, a letter of informed consent is in English, Korean, Japanese and other languages, which can help foreigners understand the notices and contraindications of vaccination.
Together with the inoculation is a gift from the hospital.
Editor:Li Xinran Shanghai Daily