The Kunqu Opera classic "The Peony Pavilion" is staged in Zhongshan Park as part of the celebration of the 2021 Zhongshan Park Peony Cultural Festival.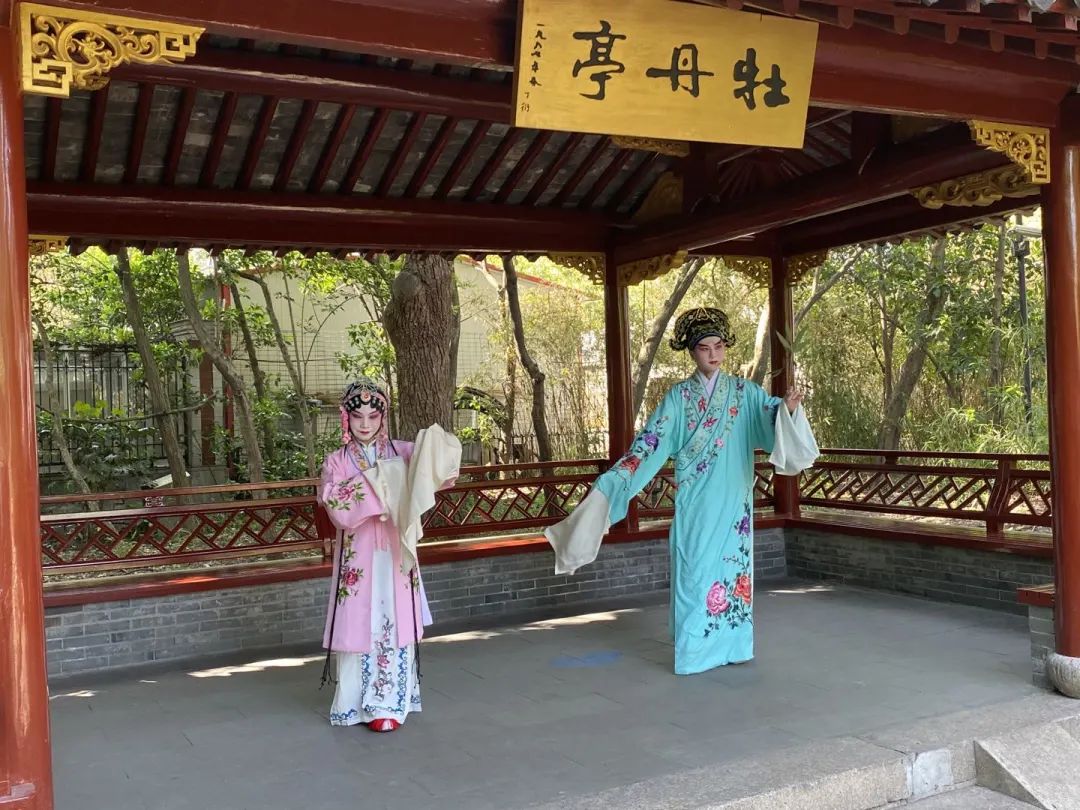 Actress Xiong Xiaolei has seven years of experience in Kunqu performance. Xiong and her partner were invited by Zhongshan Park to participate in the festival. She said the combination of Kunqu and peony is of great significance.
"Performing 'Peony Pavilion' at the Peony Cultural Festival can not only attract tourists to the peony garden to enjoy the flowers, but also contribute to the promotion of Kunqu Opera," Xiong said.
Uncle Chen, a "senior fan of Chinese opera," originally planned to take photos of the blooming peonies in Zhongshan Park. When he heard the sound of the performance, he followed it to the stage. Although he only enjoyed for a short while, he was still excited.
"I always like to listen to Kunqu Opera. Just now I was shooting peonies outside. I heard that they sang very well here. I just came to have a look. I didn't expect that they were so professional," Chen said.
"Performing 'Peony Pavilion' in the park's Peony Garden is really a good artistic conception. If there is such an activity next time, I will come."
Apart from the Kunqu Opera performance, the 2021 Zhongshan Park Peony Cultural Festival also features peony culture exhibition, peony photography and poetry collection and other activities.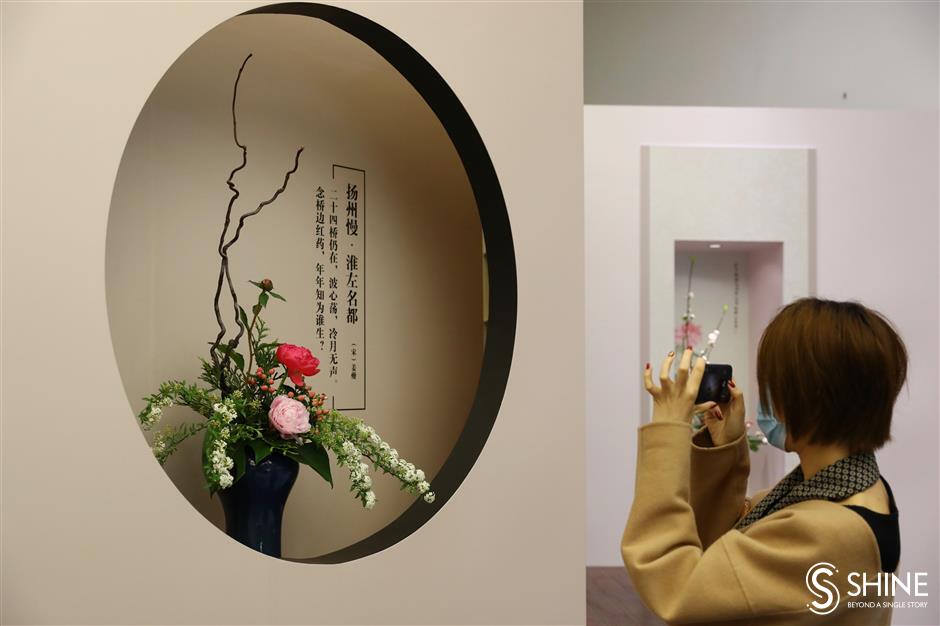 Meanwhile, more than 40 gardening attractions and about 1,200 different varieties of plants from China and abroad are featured at the 2021 Shanghai International Flower Show.
The flower show runs from April 2 to May 6 at the Shanghai Botanical Garden — the major venue — and four sub-venues in Xintiandi, Xujiahui, Changxing Island and Jinhai Lake.
Chinese herbaceous peony and verbena are the show's theme flowers, and more than 130 varieties of them are on display.
Editor:Li Xinran Shanghai Daily