Changning government held a promotion of the trade and investment matchmaking of the fourth China International Import Expo on November 7.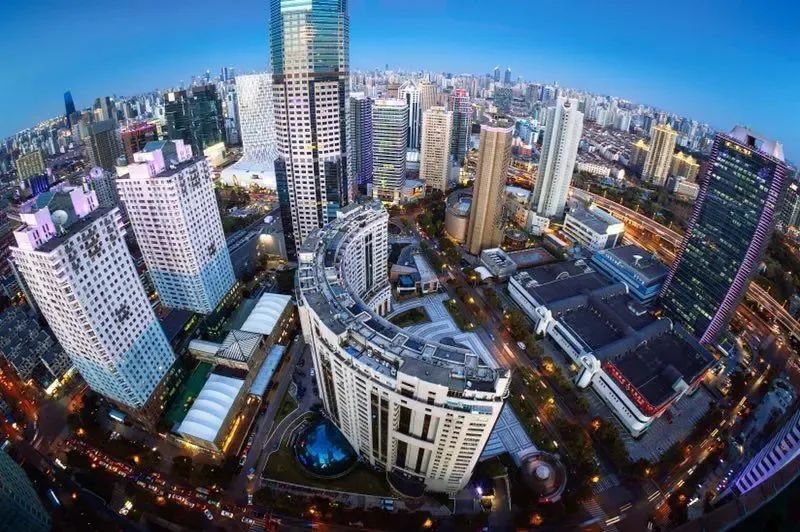 As the only downtown district in Shanghai that has been incorporated into the functional layout of "one core and two belts" of Hongqiao International Open Hub, Changning District has the advantages of high-quality business, public services, professional services and other functions.
As one of the four digital economy industrial parks awarded in Shanghai, Hongqiao Linkong Digital Economy Industrial Park focuses on five key industries: artificial intelligence, digital manufacturing, digital health, digital travel and digital creativity, gives full play to the first mover advantage of digital services and accelerates the formation of a leading demonstration effect.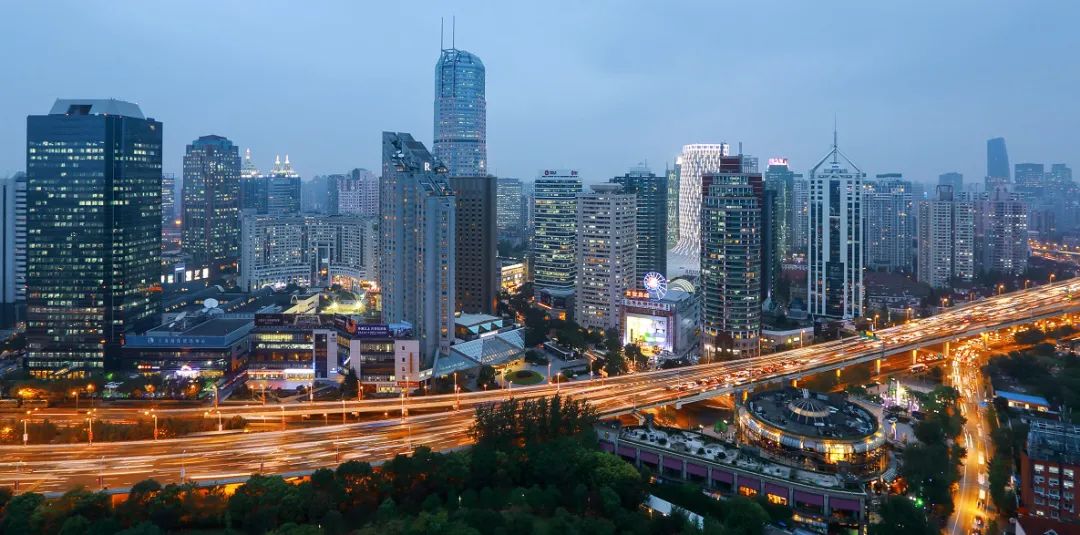 The park has gathered more than 600 key digital economy enterprises, including Ctrip, iqiyi, iFLYTEK, United Imaging, etc. The Hongqiao Linkong Multinational Corporation (Headquarters) science and Innovation Park, one of the "parks in the park", has attracted more than 30 multinational companies to launch their businesses here, gradually forming a characteristic park focusing on multinational headquarters, featuring science and innovation, and gathering functions such as R&D and exhibition.
In addition, as the birthplace of the "Hongqiao" brand, Changning District is one of the earliest downtown districts in the city to develop the office building economy.
The supply of high-quality office buildings and commercial complexes in Changning is sufficient, which can constantly meet the needs of investment from around the world, and effectively promote the sustainable, rapid and healthy development of the regional economy.
Since the beginning of the year, as one of the major sites of the China International Import Expo and the city's international trade function, Changning District has actively undertaken the spillover effect of the CIIE, worked hard to achieve the CIIE service and is increasingly becoming a gathering place for people, logistics, information and investment.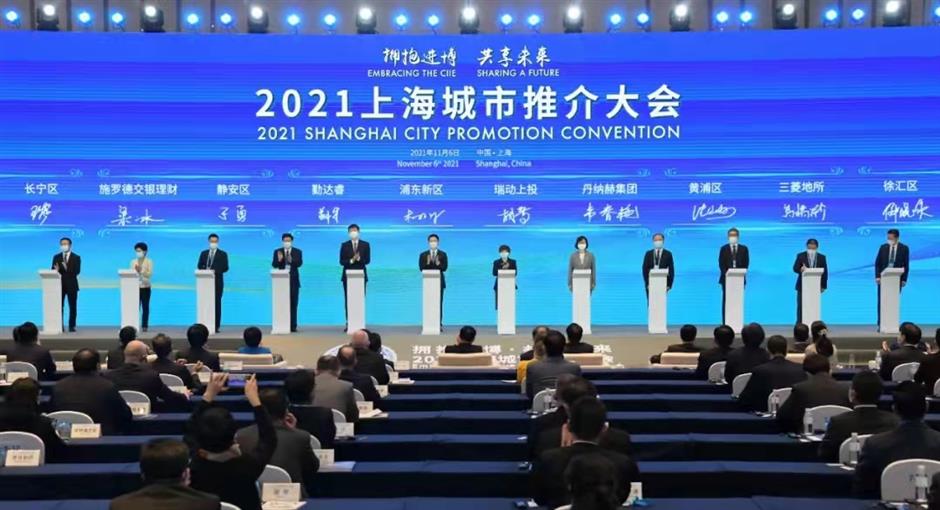 Meanwhile, Shanghai is again inviting investors from around the globe to set up and grow their business in Shanghai.
The city has embarked on its next stage of development to further enhance its competitiveness and attractiveness as both a destination for investment and as a liveable international metropolis.
Held in its third consecutive year with an aim to expand the spillover effects of the CIIE, the Shanghai City Promotion Convention was virtually and offline attended by representatives mainly from multinational, state-owned, and private enterprises, professional service providers, foreign consulates in Shanghai, international organizations, and investment promotion agencies.
Participants were updated on the city's latest achievements with detailed information about various aspects of its development.
Boosted by solid industrial recovery, the strong performance of new growth drivers, and continuous demand for consumption, Shanghai's gross domestic product rose 9.8 percent year on year in the first nine months of 2021.
Industrial added value increased by 15.2 percent, 7.9 percentage points faster than during the same period in 2019. Key emerging industries, including digital innovation, new energy, high-end equipment, energy conservation, environmental protection, and biomedicine, all maintained double-digit growth, while total retail sales of social consumer goods and total sales of goods both posted an annual growth rate of around 20 percent.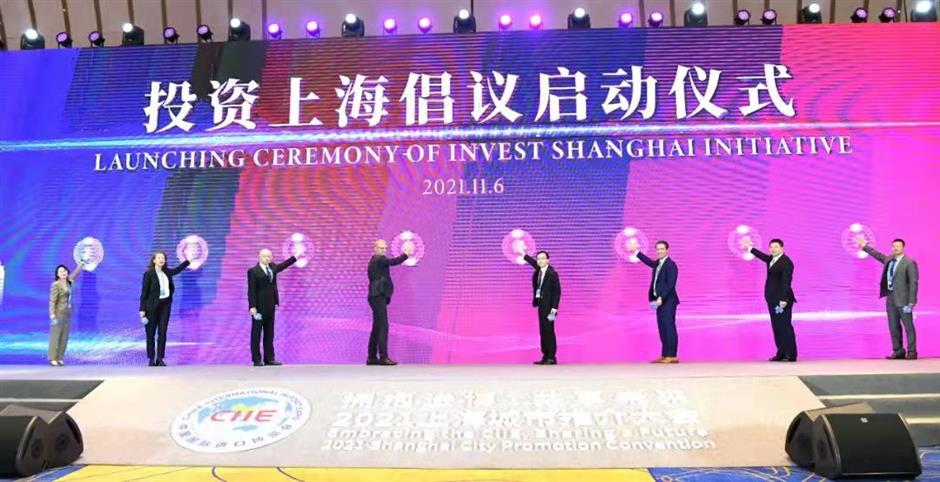 Shanghai's import and export numbers, meanwhile, remained atop the list of the world's cities with total foreign trade rising 15.4 percent from the same period a year ago to 2.92 trillion yuan (US$456.7 billion) during the first nine months.
The city is now home to around 70,000 foreign-invested enterprises and more than 800 certified regional headquarters of multinational corporations.
Paid-in foreign investment climbed 15 percent to US$17.847 billion during the first three quarters, and the number of newly-established foreign-funded firms rose 27.1 percent from the same period last year to 5,136.
On its way to building itself into a global science and technology innovation center, Shanghai's R&D expenditure is already equivalent to around 4.1 percent of its GDP, which has reached the level of developed countries.
By the end of the third quarter, nearly 17,000 certified high-tech enterprises, 88 state-level R&D institutions, and over 500 foreign-invested R&D centers had been set up in the city. There are 14 state-level university-based science parks and more than 500 maker spaces. Specifically, the city's talent for 5G R&D, integrated circuit industry, and artificial intelligence accounts for 50 percent, 40 percent, and one-third, respectively, of the country's total.
Editor:Li Xinran Shanghai Daily